Nollywood: Nigeria's Mirror
Nollywood: Nigeria's Mirror is a radio documentary that I co-produced with Drew Alt on the Nigerian film industry known as Nollywood. Stream it below in chapters. My photographs from Nollywood are available on Cluster Mag and excerpts from our transcript with Nigerian poet Odia Ofeimun were posted by The Guardian in London here. Above image is from the set of Ikechuckwu...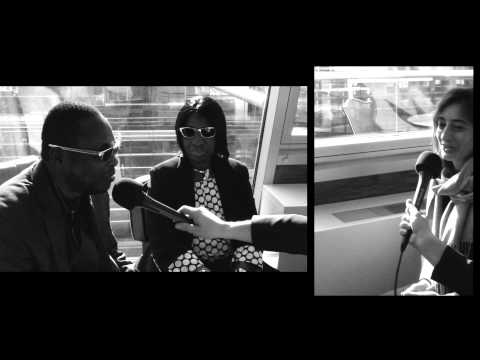 Audio recording of my 2010 interview with Omar Souleyman, captured backstage after Omar's first NYC show on a co-bill with Tinariwen at Central Park. Video of this interview available here (shot by Kalima Abioto and co-produced by Taylor Landesman).
Interview with Mike Q
I recently interviewed ballroom / vogue house artist, Mike Q for Paper Magazine.  Here's the slightly-edited transcription of our Facebook conversation after his weekly DJ gig at the Vogue Knights party in midtown Manhattan. M: HEYY JUST WOKE UP W: Good morning. Last night was great. M:  LOL GLAD U HAD FUN W: Was it cool for you? M: USUALLY IT'S NOT, BUT I DID HAVE FUN THEY ENDED AT...
I sent an audio grab from Al Jazeera to South...
This is a video on Footwork / Juke music and dancing from Chicago that I shot and produced for NPR Music.  The full story and additional photographs are available on NPR's site here.
Graveyard recording (unedited) from Leland,...
Old City, Jersualem.  Recorded during a Birthright...
 9th St. playground sounds in Prospect Park,...
4am rara from J'ouvert in Prospect Park,...
Highland Peruvian music recorded in Huaraz in...